Finding a consultant with the right working style or skills for your project will positively influence your team's working experience and productivity while also giving you more control over your project's success. Here are some common questions clients might have about StyleMatch.
1. How does StyleMatch help clients find the right consultant or expert?
StyleMatch helps you find better matches for your project. In addition to the hard factors, the professional expertise, and the work experience of the consultant or expert, we also consider softer consultant skills like working style. With StyleMatch, you will get the best fitting consultant for your project needs, your team, and work environment. During the project briefing, this new dimension helps you define the requirements of your project more clearly and during the selection process, it gives you a more comprehensive understanding of a consultant's skills. If, for example, your project requires someone who is more analytical and pragmatic in lieu of a tough decision maker—StyleMatch will help us quickly identify consultants who displayed these characteristics in their assessment.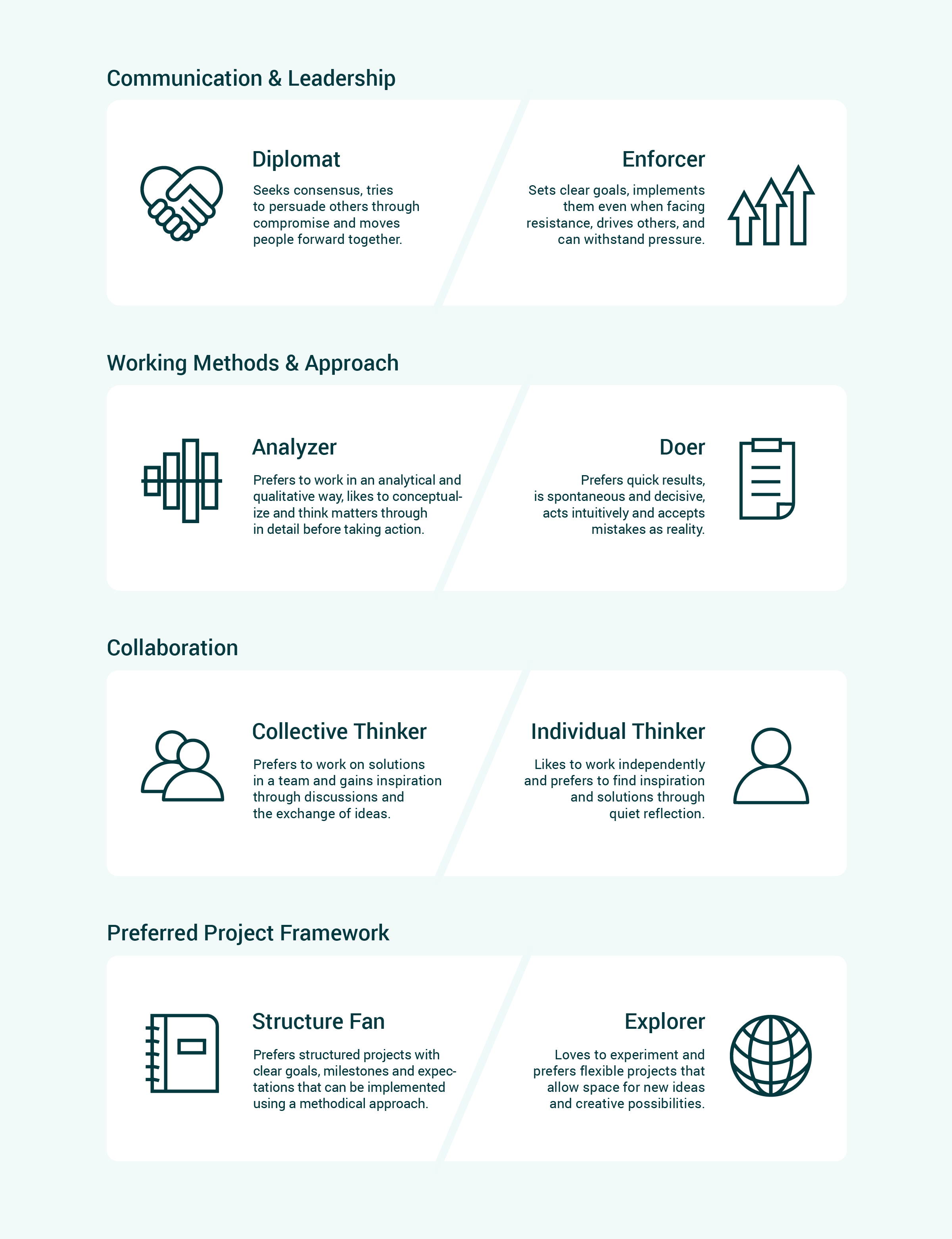 2. How was StyleMatch developed?
StyleMatch is broken up into four dimensions and eight working styles based on the Team Management Profile (TMP) which is a globally recognized psychological model. It assesses an individual's preference for a work-related activity in terms of relationships, dealing with information, decisions, and organization. We adapted these dimensions and working styles to the specific working preferences of consultants in a project context.
COMATCH worked with Catch Talents, a company that specializes in the development of preference-based algorithms for personnel selection. This ensured that StyleMatch was scientifically accurate. We also collaborated closely with our employees (many of whom are former consultants) and our network of consultants to create an easy-to-use feature that we believe will help clients find more compatible project partners owing to a wider understanding of a consultant's skillset.
3. What working styles or consultant skills correspond to my project?
Different projects require different working styles. The following examples give an overview of what kind of support you might need.