Markus Merk has been honored as the "World's Best Referee" three times, he's also a dentist with his own private practice, a development aid worker in India, an extreme athlete, a referee on TV, a beer brewer in Germany, and a management consultant.
The word stagnation is not in Markus Merk's vocabulary…and he's always on the move. In this interview, he talks about the personal dynamics of his life, the dynamics of decisions, and how modern technologies are changing football.
What does "dynamics" mean to you?
For me, dynamics means being willing to change one's life. It is very important to me to make allowances for the dynamics of the time, and especially for my own personal dynamics – my moral values depend on them. If my moral values are no longer in harmony, then I get moving and look for the next goal, a new challenge.
For me, the decisive factor in this process is that the time for change is determined only by myself. For example, after my studies, I took a risk and became self-employed and fulfilled my dream of having my own private practice. Although the practice was successful, after 10 years I felt that it was time for something new. Business as usual didn't work for me back then, and today I still feel the same way. I sold my practice and looked around to see what the market had to offer and how I could change myself.
After working for a time as a referee, I had a similar feeling. So I ended my career at a time when I was still fit and successful – I had just been named World's Best Referee for the third time. I was aware that I had achieved everything I could on this career path, and my life's dream, which had begun 20 years previously, had been fulfilled. Right after my first Bundesliga match, which I had the pleasure to referee back in 1988, I said in an interview, "Anything else is just the icing on the cake."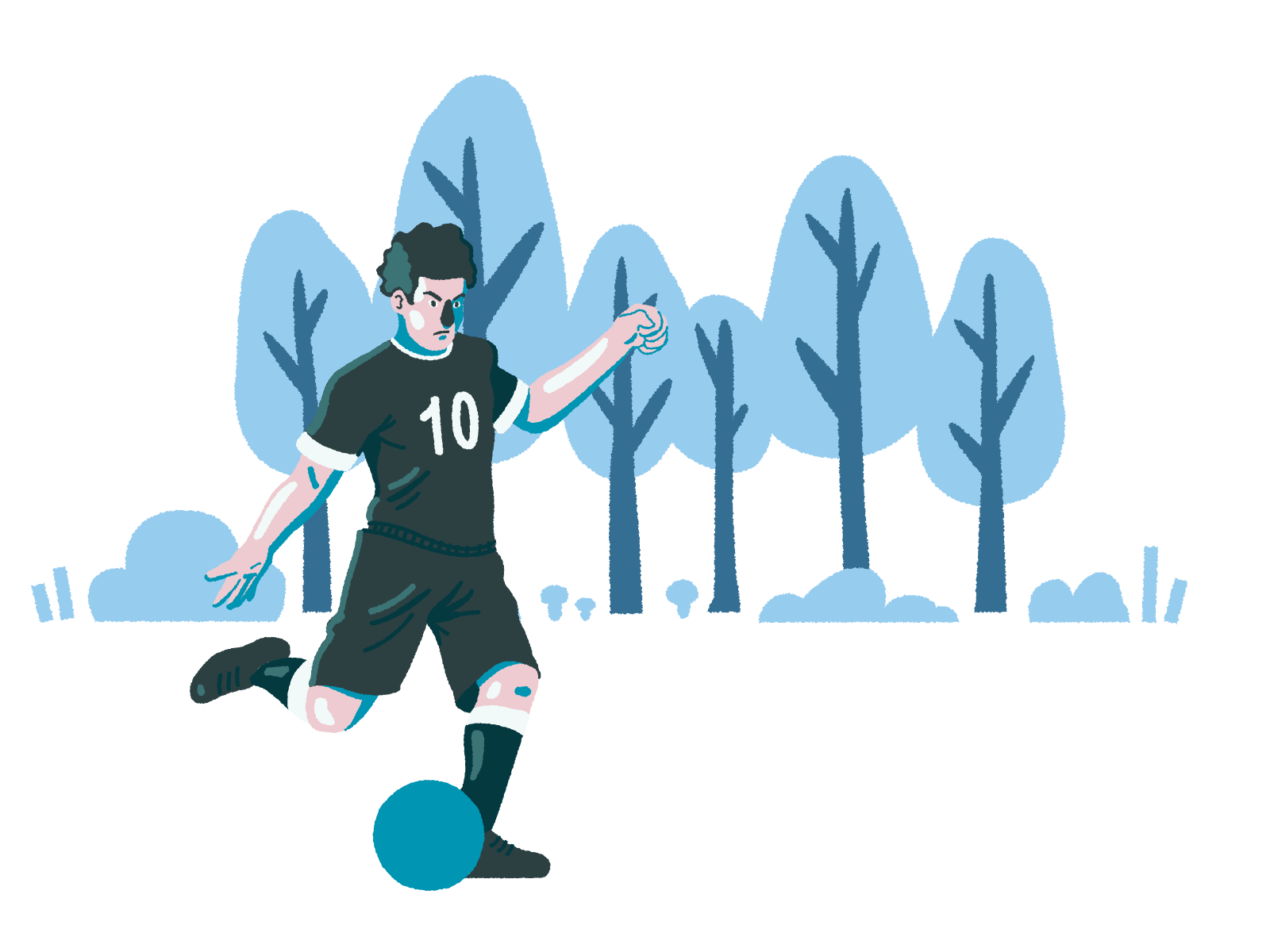 Both in your role as a referee and as a speaker in companies, time and again you have dealt with the topic of demonstrating good decision making skills. How can one do this successfully, and what advice do you have for entrepreneurs who want to develop their decision making skills?
Good decision making skills come in handy on the football field where it's incredibly important to be quick. That's also how it is in other areas of decision-making, for example in a business. The longer the employees have to wait for a decision, the more likely the decision will be criticised or doubted. What's missing is the conviction to make the decision credible.
Communication plays an important role on the journey to developing your decision making skills. Whether on the football field or in a company, we deal with many different types of characters. If I know what the other player wants, how he ticks, then in the decisive moment – when he comes racing towards me – I need to anticipate his intentions and be even faster than him. An important skill to possess for effective decision making is the ability to be fast. A fast decision has the effect of making my counterpart feel more surprised – that makes it more convincing. A person who is able to effectively communicate a decision that has a weak basis, and then live with the consequences of that decision and advocate for it in a credible way, gains trust and demonstrates responsibility. Of course mistakes happen in the process. But the others involved will then say, yeah, he made a mistake, but he's somebody we trust.
As for running the game, as a referee it was never my goal to go onto the field and rigidly control it. I wanted the game to flow. And in my view, that's what characterises good business management: Letting the process run, helping shape it, giving it direction and not stifling it. On the other hand, hierarchical structures often inhibit development. In my view, the trick is for managers to apply their own expertise, but to sometimes do it
very discreetly.
Ever since the video assistant was introduced last year, the advance of technology and digitalization has also become noticeable in football. Ten years ago you were one of the first to advocate the use of technical aids. What significance does this development have on football, and where will it lead us?
The introduction of the video assistant definitely means more fairness for football, because some of the wrong decisions get revised. Football is improving and becoming fairer. What we're talking about here is a real revolution which became inevitable for football in this age of digitalization. But it must also be made clear that 100% fairness will never happen. And naturally, a lot of things have changed for the referee, too–they often have a backup, even though they are the key decision maker.
Another component that plays a big role in football is emotion. If a decision is revised after the game, of course that affects the fans' emotions and enthusiasm. It's important to communicate to the fans why a decision was revised. It's the same in a company – it's important to be transparent and communicate credibly. Surely there will be a few people who'll say that's no longer their football game, or their business philosophy, that they no longer identify themselves with it. But things change and such developments are part of our dynamic world. Change offers me the chance to go further, to maybe look for something else and reorient myself.
"Change offers me the chance to go further, to maybe look for something else and reorient myself."